The excitement about Guelph's flower sculptures
Floral bee Polly stands by as city gardener Claire Boeckner adds fertilizer to a flower bed in front of the Guelph Civic Museum in June 2022.
What do a bee and a train have in common? They are both items that Guelph city staff have created out of flowers for residents to enjoy.
Seeing them back in their respective gardens, the Mercury Tribune gathered the following facts from city staff to tell our readers more about these topiaries.
BLOSSOM EXPRESS, LOCATED AT BLOSSOM JUNCTION, 254 PAISLEY ST.
Timeline:
• 1996 — The Blossom "engine" is built by city staff and planted as part of efforts for Communities in Bloom, an international initiative aimed at fostering civic pride.
• 1997 — A short section of railroad track was relocated to Blossom Junction to give the Express its own base. The tracks were originally part of the Great Western Railway, and were built around 1872.
• 1998 — A "coal car" was added to the train. It features steps at the back, so people can climb aboard for photo ops or just to play at being the engineer.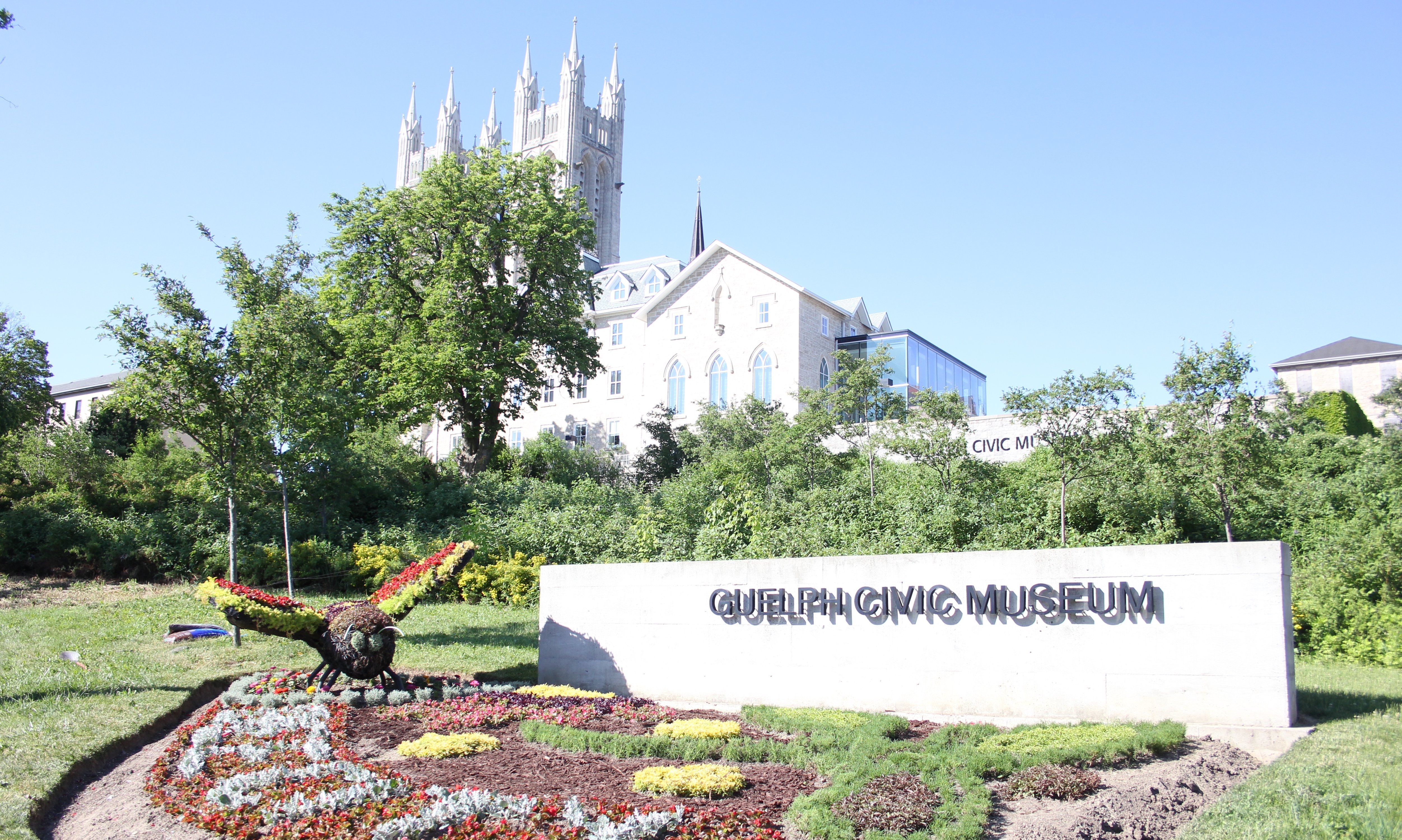 POLLY THE POLLINATOR, 52 NORFOLK ST.
Timeline:
• 2018 — Guelph becomes a "Bee City," a designation that recognizes the city's commitment to protecting pollinators. Polly is not yet born.
• 2019 — A native bee topiary is built for Royal City Park in celebration of Guelph's Bee City status. The bee, whose frame was built by a welder from the public works department, still has no name.
• 2022 — The bee finds itself presiding over a garden in front of the Guelph Civic Museum, highlighting the importance of a native pollination habitat planted on the slope of land between the museum and Norfolk Street.
• June 3, 2022 — Both the Blossom Express and the bee were put out on display for the summer. At the same time, the city asked members of the public to suggest names for the bee. Tied for most popular name were Queen Bumbledore and Polly the Pollinator.
The tie was to be broken by the horticultural team, but they, too, were evenly divided on the subject of the name. In the end, young seasonal gardeners swung the vote to Polly.
A FEW NUMBERS:
• 3,160 — This is the number of individual plants that go into planting the train.
• 612 — The number of individual plants that go into Polly's design.
• 12 — The number of different types of plants used on the Blossom Express and Polly. They include echeveria, brown alternanthera, Bada Bing rose begonia, Bada Bing scarlet begonia, Bada Bing white begonia, BabyWing white begonia, creeping thyme, green santolina, curry plant, tradescantia, red hypoestes and St. Augustine grasses.
SHARE: