Fashionable open idea magnificence on an unimaginable, sprawling 11-acre lot
Hume Sanctuary in Puslinch a rare opportunity to build your dream home, says REALTOR® Nick FitzGibbon

The word sanctuary doesn't get thrown around often, and for good reason.
It connotes a real sense of peace and calm, which this Puslinch property has in abundance.
69 Hume Road is a 5-bedroom, 5-bathroom, two-storey home with an incredible 6,085 sq ft of living space. It offers the latest in modern design, features and finishes, with light-hued hardwood floors and massive floor-to-ceiling windows throughout that maximize exposure to the outdoors and let the light shine in.
The views from every room are calming and serene, as you're completely surrounded by nature here; these vistas are grounding and give the home a real feeling of retreat.
The main level features a stunning open concept kitchen with premium appliances, state-of-the-art fixtures and a large centre island with generous stone countertops. The living spaces include a great room and a dining room that feature hardwood flooring and a gas fireplace.
A beautiful deck helps to create a seamless indoor-to-outdoor experience.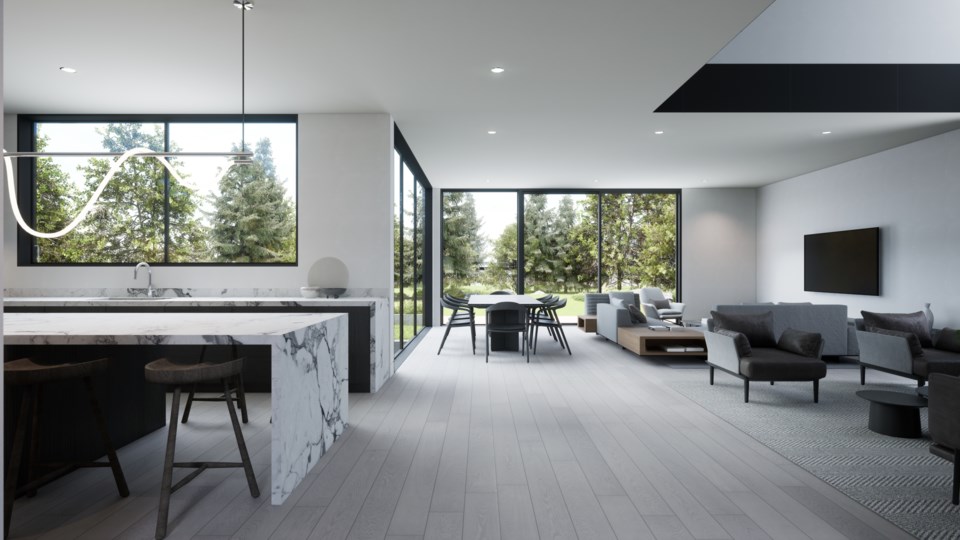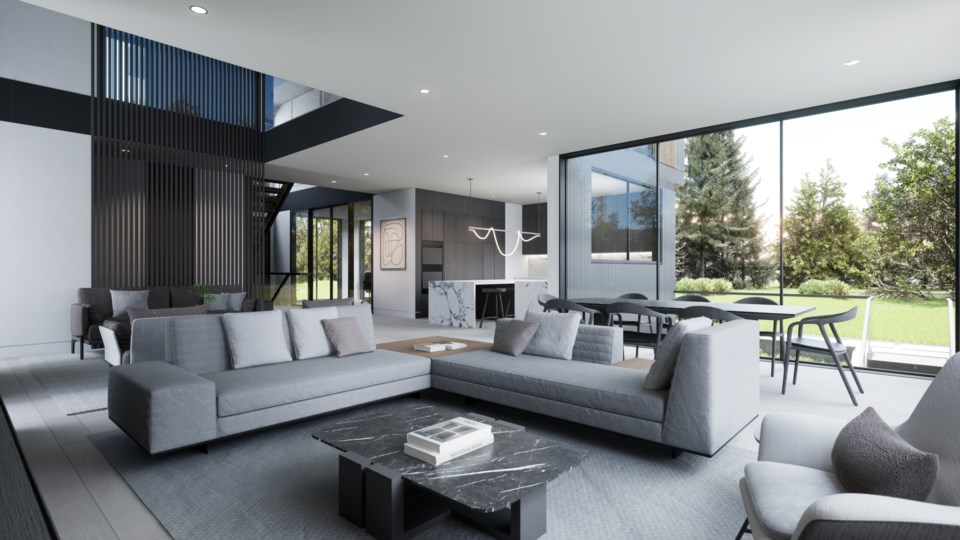 The primary bedroom, on the second level, is a showstopper. It includes custom hand-crafted closets that lead to a private ensuite; here you'll find a dual-sink vanity, rain shower and a gorgeous soaker tub.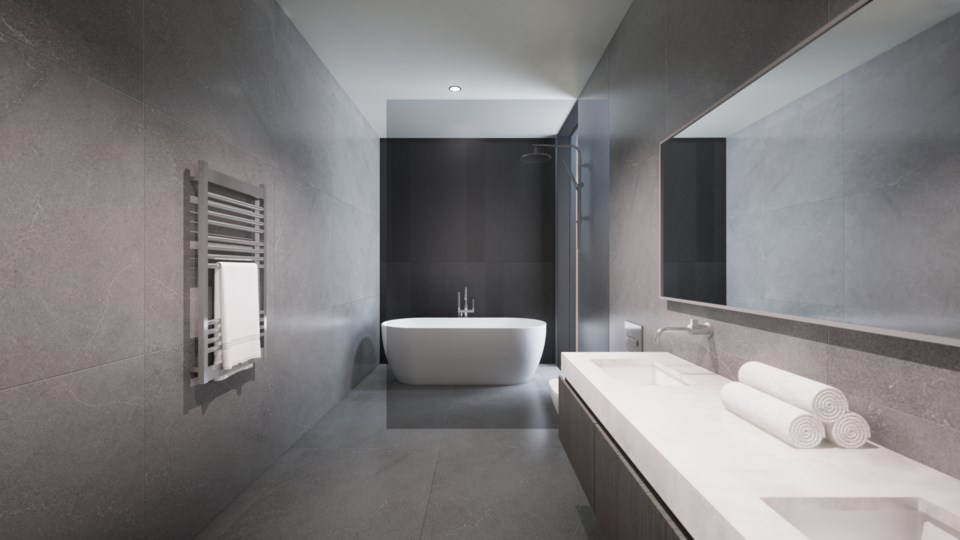 This home also includes a fully finished walkout basement, as well as a spacious three-car garage.
The builder, RA Sanctuaries, is currently building a home on Wellington Rd 34.
"The design this builder has put together is very exciting. The features in this home and the location will truly be one of a kind," says REALTOR® Nick FitzGibbon. "The great thing about this listing is the purchaser has the opportunity to work directly with the builder and their team to put their touch on this property."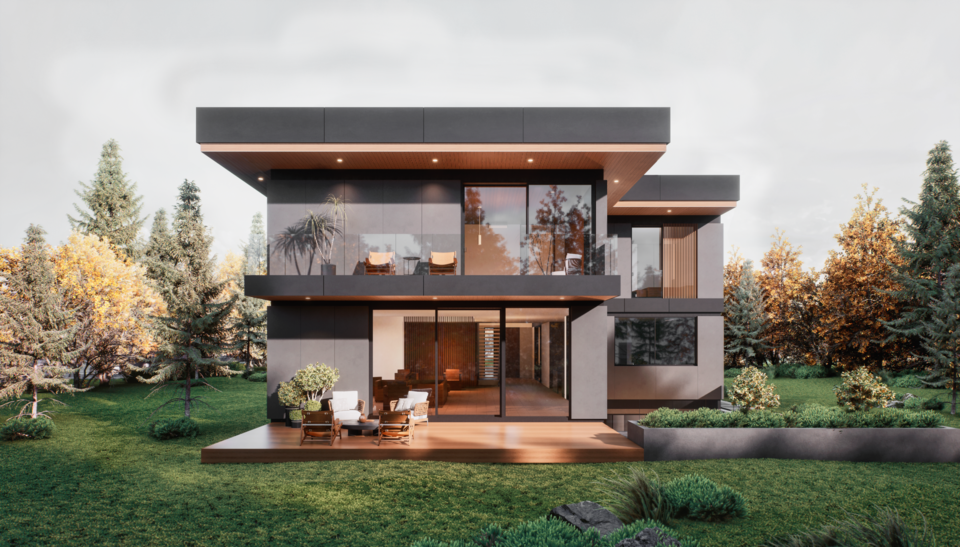 The home sits on a sprawling 11-acre lot, with privacy, abundant greenery and the flexibility to make any additions and enhancements you like. You could easily envision an elegant outdoor entertaining space, thoughtfully landscaped, that might include a pool, hot tub, outdoor kitchen or gazebo. Gardeners will be excited by the opportunity to plant their dream garden beds here, filling them with flowers and plants, fruit trees, herbs and vegetables, or all of the above.
"Eleven acres give the homeowner the opportunity to build a private oasis. Choosing the placement of the home on the lot and designing the landscaping to suit their needs makes 69 Hume Road such a rare opportunity," says the agent.
You have the best of both worlds, as the home is surrounded by nature, yet you're still so close to city life, just minutes from Guelph's south end and with easy access to the 401. The township of Puslinch in Wellington County is a great community that offers lots of fun activities, festivals and events for the family, including the Aberfoyle Farmers' Market, flea market, an annual fall fair and more.
For more information, visit Nick FitzGibbon's Let's Talk Real Estate or call 519-821-3600.