Canadian Psychological Well being Affiliation decreasing wait instances for youths in Guelph and Wellington
The Canadian Mental Health Association for Waterloo and Wellington says it has been able to reduce wait times for mental health help by offering an additional, streamline service.
The Canadian Mental Health Association for Waterloo and Wellington says it has been able to reduce wait times for children needing mental health help.
Over the course of the pandemic, Guelph, and many parts of Canada, has seen increased pressures on mental health services. Those pressures have grown especially where youth are concerned.
Brett Friesen is the children's services manager for CMHA Waterloo Wellington (CMHAWW). He said that his department is seeing more and more children who are reaching out to CMHA for the first time.
"It's very interesting what the pandemic has actually pushed through our doors. I think part of that is these kids have coped fairly well up until now, but … school's been removed, socialization has been removed, and now they don't have those places to rely on for support," he said.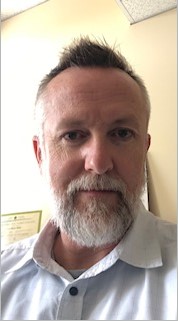 Brett Friesen is the Children's Services Manager for CMHAWW| Brett Friesen provided
To help cope with the influx, CMHAWW introduced Brief Services in June 2021. After receiving additional funding for children's mental health from the province, four counselors were hired to work directly in the program. Friesen said it helped reduce their wait-list by the fall of that year.
The program is essentially a streamlined version of ongoing therapy that offers youth 10 counseling sessions over 10 weeks. Paired with this, Friesen said there are wraparound services that include sessions with parents, "so that they can start to understand some of the needs their child or youth might have," as well as a support co-ordinator that helps families connect with other supports in the community, and a resource co-ordinator who can help patients and their families find basic needs.
"We didn't necessarily have funding for this," Friesen said about the wraparound aspects. "What we did was create it out of services we currently have, and we actually put a little bit of strain on (existing) services by doing it, but we felt it was important."
When youth seek their help, CMHA said that they'll assess their needs and decide to place them into either the Brief Program or into their traditional counseling program. Prior to the launch in 2021, Friesen said the wait-list for ongoing services was around one year. As of May 2022, with the Brief Program relieving some pressure, the wait-list for children's ongoing services is around four months.
Likewise, the wait-list for the Brief Program is currently under a month.
However, Friesen said their always looking for ways to make the program more efficient and effective for clients. At the moment, Friesen estimates that around 60 per cent of people going through the Brief Program "are going back into the community and managing." The other 40 per cent may need to hold out for ongoing therapy.
Because they're publicly funded, Friesen said that CMHA is government-mandated to focus on people with moderate to severe mental health concerns. Moderate to severe cases might mean a child is having trouble in multiple "domains," for instance school and work and socialization, where trouble in only one domain could mean the concerns are more mild.
Friesen said that being able to get to kids while mental health concerns are still mild would be a benefit.
"If we could get to them in the mild or moderate, we would probably never see them in the moderate severe," he said, adding that this doesn't mean they would never see moderate or severe cases.
"What we see is we need that continued investment from the ministry, to our base funding, so that we can continue to develop the brief model … I would love to get more funding for support co-ordination. It's really important in our system to have case management. Having only two (case managers) within our organization is not efficient enough. They're both excellent, but we need triple that."
STORY BEHIND THE STORY: Mental health issues are among some of the most important in our communities. With the recent pressures organizations have been facing, we wanted to shine a light on innovations that help tackle the issue.
SHARE: